Do you start your day by dreading it? Do you wake up in the morning, rush through your household obligations, and arrive at work with already frazzled nerves? Do you feel like a nurse burnout is imminent, if not inevitable unless certain steps are taken?
If you answered "yes" to any of these questions, then you will appreciate the following ways of improving your morning routine as a nurse! Keep in mind that the better your mornings are, the better the rest of your day will likely be.
Wake Up Well
But to wake up in good spirits in the morning, you have to start the night before. Be sure to go to sleep as early as possible so that you can get 7-8 hours of restful sleep, as well as leave your work concerns at WORK :)…
Easier said than done right?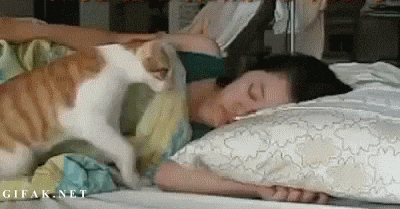 In the morning, you should make a commitment to wake up well by keeping these tips in mind:
Wake up as early as possible and stop hitting the snooze button. Oversleeping can make you feel groggy as if you were sleep-deprived the night before, not to mention that there are numerous benefits to waking up early. You can get more things done, from drinking your cup of coffee to preparing the family's breakfast and lunches, without interruption and distraction, too.

Make a mental list of the things you are grateful for

before getting up off your bed. You will then have a good foundation for your day so that you can take whatever negative things may happen during the day in stride.
Afterward, you should ideally bound out of bed with a spring to your step and a smile on your lips.
Perform Light Exercises
Get your blood going so that your mind and body will be more than ready to take on the morning!
Make your bed, if you sleep alone, as soon as you get out of bed. You may also get it done before leaving for work so that you will have a clean bed to relax in as soon as you get home.
Perform a five-minute simple stretching regimen. Your joints and muscles will be stiff after lying for several hours so stretching is a must. You can also do yoga poses if you're up for it.
If you're pressed for time, you can move while performing other tasks. You may, for example, march in place while cooking breakfast and brushing your teeth, dancing to music, and even running up the stairs to wake up the kids. You're getting a head start in this way.
Eat a Healthy Breakfast
Many nurses just drink a cup of coffee and take a quick bite of toast before leaving for their morning shifts – and that's a shame, indeed! Eating a balanced and healthy breakfast is a must to not only get through your day but, more importantly, to get it on the right foot.
Good luck my fellow nurses, the day is yours!!