"As a Man Thinketh" is a classic essay penned by James Allen in 1903. It came from a bible verse from the book of Proverbs, stating "As a man thinketh in his heart, so is he." The essay was an attempt of Allen to help people find the key to happiness and success, literally converted to whatever a man thinks about, his whole-being and the entire universe will conspire to make it happen, like how positivity attracts only positive things.
The Works of James Allen
Allen was an English philosophical author who became famous for writing inspirational books beyond his time. He may be called the forefather of the self-help genre or literature. His first published work was "From Poverty to Power", which was set on paper in 1901 although it did not get as much publicity.
He then tried his luck in writing again the following year, this time through his spiritual magazine "The Light of Reason", gaining loyal readers and a great following. He then later changed the title of the magazine to "The Epoch", which was clearly embraced and loved by the masses.
In 1903, Allen soon penned and published his best and most famous work yet, "As a Man Thinketh", making him a part of the elite and pioneering writers of its genre. Due to the publicity of his third book, he was able to pursue his writing career before he passed away in 1912. His wife, the also famous author Lily L. Allen, continued to publish "The Epoch", calling her husband's works as a message proven by his life's practice.
Excerpts from the "As a Man Thinketh"
When Allen wrote this essay, he wanted to show the world how powerful positive though is, especially when dealt with the application and true understanding. The ability of a man to transform whatever circumstances he is in all depend on his desire to change it through his mind. The author called it a book to help people help themselves and eventually, learn the power and proper application of thought.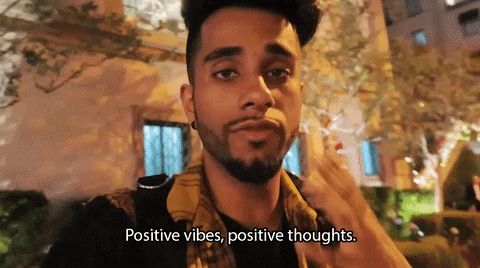 Quotes such as "The soul attracts that which is secretly harbors, that which it loves, and also that which it fears. It reaches the height of its cherished aspirations. It falls to the level of its unchastened desires and circumstances are the means by which the soul receive its own," and "Men do not attract what they want, but what they are," may sound too direct for early British people but as it is all about harboring what you want in life, people began seeing it as a truly helpful and wonderful book.
Being based on the greatest book that has ever been published, Allen ensured that what he writes, he also practices and this is evidently true when his wife, Lily, wrote about his literary mission in the "Foundation Stones to Happiness and Success." Lily stated her husband never wrote about theories or for something to just write about but he tried his hardest to make it his mission that through the power of thinking and practice, nothing is impossible.
How This Can be Used in Nursing
It is important to maintain mental awareness and balance.  Often times, we neglect to care for ourselves while caring for others.  We must think positively about ourselves, and our situations.  Practicing mindfulness and remaining grateful is surely the key to happiness.   We are what we think and we are where we are today in life due to the small decision that we make every day.