Nursing fundamentals are one of the toughest introductory course to nursing that can determine their fate in nursing school because it covers the history, theory and the entire nursing process in one subject.
It forms the basic information and knowledge that every nursing student must possess and understand. It can be overwhelming but with the right attitude and mindset, you'll be acing it in no time.
What to Study
You will be assigned a lot of reading lists and even if you try to read everything on the list, chances are you will lack the time to do it. Time management may be your key but if it is not working, the best way to attack the reading list is to study what is only covered in class.  This will come in handy, especially if you plan on being a Nurse Practioner or CRNA.
If you read only what the professor has talked about or at least, mentioned in class, you will more than likely cut your reading workload in half and will make you free some time for studying lessons that are by far more important. Even though it is better to read everything, it is just not as feasible as before because of all the things you will be doing for this course.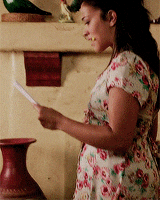 Take it from former students who got scared of leaving anything off the list. Instead of acing their exams, they end up getting sick and becoming more exhausted and physically drained both mentally and physically. Reading what has been covered in class because these are the lessons that the professor believe is important thus will be covered in the exams.
How to Study
Always remember one thing when study – will I be using this when I practice being a nurse? In short, you must study what you are required to know as a nurse and what you can put into practice when you are actually doing your job as a nurse.
Sure it is fun to know the meaning of pain and heart attack patients feel it because of a build up in lactic acid due to less oxygen being distributed in the body but really, if a patient comes in the ER and shows signs of a heart attack, will this matter? You'll more than likely to take the basic nursing action required, not lecture the patient of why he's in such pain.
Also, this will improve your practical side of nursing school. It can enhance your critical thinking and knowledge of the nursing process plus, the licensure exam will most probably focus more on these concepts.
When to Study
Time management is very important in surviving nursing fundamentals because it can help you deal with pressure, deadlines, and provide you a list of what needs to be studied ASAP and what can be studied later on.
Make sure you study on a daily basis, covering about two hours a day to avoid burnout and cramming. Practicing yourself with NCLEX type questions and reading your notes will help you become an expert when the actual exam arrives.
Avoid crunching for time and making yourself panic because this method will only make you lose your concentration and you might end up failing instead of passing.