The nursing profession is one of the most rewarding careers in the medical field for several reasons, such as the opportunity to provide effective, efficient and compassionate healthcare services for patients and their families.
It is also one of the most challenging professions because of the high risks for job burnout particularly physical and psychological exhaustion due to long shifts, multiple patients, and emergency situations, among others.
Fortunately, you can overcome job burnout. You have to overcome it, too, because untreated physical and psychological burnout increase the risks for diminished overall health, decreased quality of life, and poor work performance, among others.
Recognizing the Signs
The first step in overcoming job burnout is recognizing its signs and acknowledging that these are happening in your life. Look out for the following signs:
Social signs include: being critical of others, increased irritablility, and withdrawing from  family and friends. You want to be on your own instead of dealing with the drama that others may bring, so much so that you overlook the joy that they can bring.
Psychological signs include increased boredom with your job and difficulty in caring for your patients as well as decreased satisfaction and pride in your job. You just want to end your shift and be done with it for the day.
Physical signs include decreased energy and increased health issues, such as headaches, backaches, and depression. You may want to just stay at home instead of reporting for work.
Keep in mind that all of these signs are interrelated.
Fighting Job Burnout
When you have acknowledged instead of denied your job burnout, you will be more willing to adopt the following steps to overcome it.
Address the sources of your workplace stress. You can ask your supervisor for sufficient time to rest in between shifts, or provide more training to challenge your mind, or advice to overcome job burnout, among others. Your willingness to identify and address the most likely source of stress is a must.
Ask for emotional support. You will be surprised at the therapeutic benefits of talking it out with your family and friends; think of it as expressing yourself and, in the process, letting off steam. Your mind and body can take on another day at work and still hold it together, not only for your benefit but for the benefit of your patients.
Adopt stress relaxation methods. You can engage in yoga, meditation, or some form of physical exercise. Also, consider writing letters to your patient, this is very therapeutic. The more relaxed and centered you are, the more likely that you can manage emotions at work.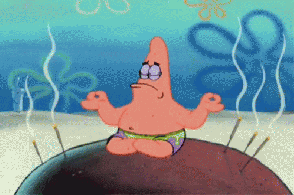 When you are met with difficulties of any form at work, defer to you "Why".  Why are you in this profession?  What motivates you?