One of the secrets of success of nursing students is creating and developing their own study habits that work for YOU.   Not what worked for your best friend, not what worked with your co-worker.  This a Major Key to your success in Nursing School.
If you know how to study, when to study, and what to study, then you can help yourself maintain an organized and effective way of studying and learning things on your own.
When you create your own study strategies, there are four things that you should put into consideration:
Time Management
For starters, jot down your goals like scheduling to study after class or in between classes.
Set study hours for each subject, depending on the number of courses you take in your program. Make sure that each subject gets at least two hours of the study period.
Remind yourself that the long-term goal is to graduate and finish the nursing program so it is important to make it your priority on top of anything else.
Start studying the hardest subject first to make sure you don't get tired in the end. Always remember that you are more alert at the start of the day so it is best to face all the difficult subjects first.
Take study breaks to avoid information overload or draining your energy but make sure it doesn't let you astray.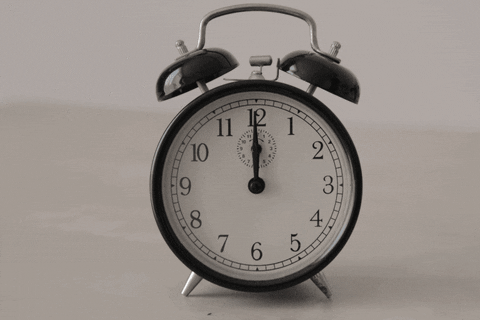 Study Methods
Improve concentration by finding a place that is quiet and free from external distractions.
Improve your memory by exercising and believing that you can remember something. Relate things to concepts to make you remember what that concept means. Recite what you've learned because you are likely to remember the lesson if you hear it as if your professor is explaining it to you. It's helpful to teach another person what you have learned.
Understand the concepts, don't just memorize them. Create study and review aids like charts, visual tools to help you review.
Stress Management
Identify what is causing your stress and try to eliminate them from your life.
Talk and remind yourself why you are doing this course again and keep in mind that everything will be worth it in the end.
Relax with family and friends, share a drink or two, and don't forget to laugh.
Exercise, yoga, and meditation are keys ways to manage your stress.
Writing and Reading Methods
If you are given an assigned reading, make sure to read it at least two days before the assignment is due so you can make an outline of everything that you've learned.
If you are going to write a research or term paper, find a topic that you can work with and be easily familiar with.
Research in depth and use all possible references you can get your hands on.
If you wish to, aim for what is big and never look for an easy route. Hard work and perseverance are the secrets to success and with a well-planned study habit, you will survive this program like it is nothing.
Lastly, avoid being trapped by procrastination! Procrastination is the devil!
If you believe that you are more than capable of putting things aside, work extra hard to prevent that from taking place. It is best to put reminders all over your study area of why you are doing this course to keep you motivated and challenged.
A few other tips
If you don't understand a particular topic or if you are need of clarification use your professors as a resource.  They are there to assist you during your journey.
Do not hesitate to talk with them or email them with questions or concerns.  I found my professors extremely helpful during Nursing School.